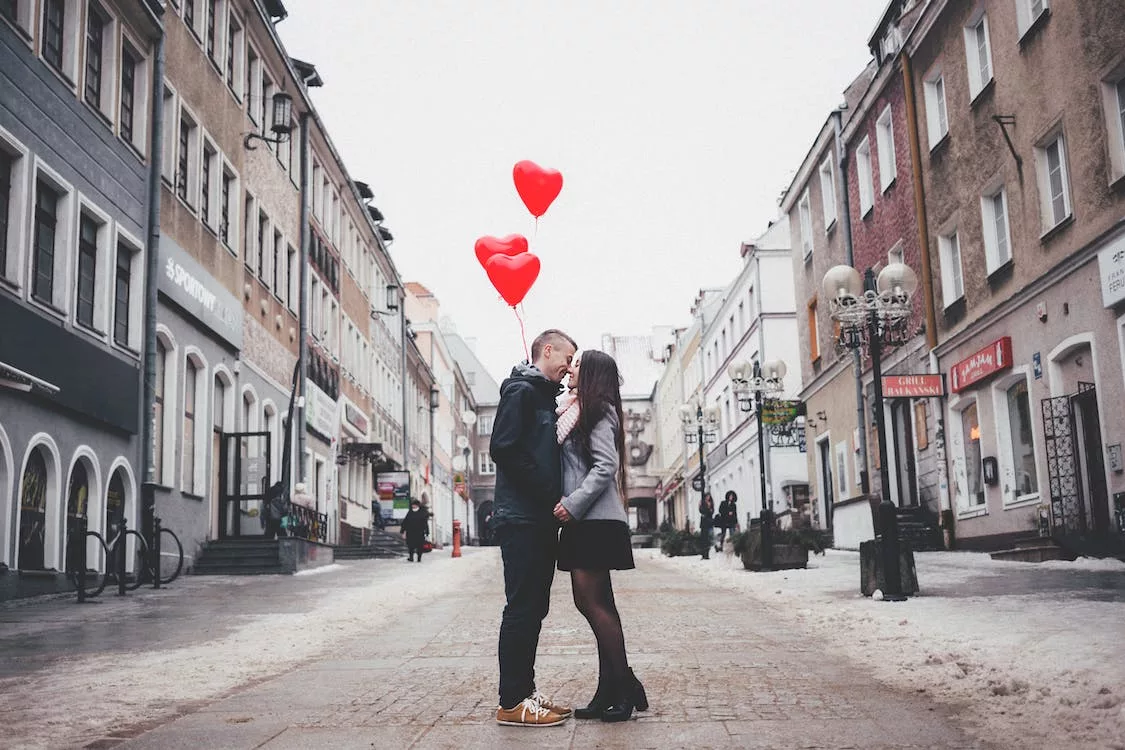 Every year on Valentine's Day, couples in love are asked to make a grand gesture of their affection for one another. For some, a bouquet of red roses and a box of chocolates reflect their sweet relationship, while others look for something more unique such as a personalized calendar. Regardless, it's the thought and effort that counts—your love story is special, so its celebration should be equally as extraordinary.
These days, however, romance has taken a more intimate route, with couples looking for staycation ideas, such as looking at hotels near Mall of Asia or the nearest beach resorts outside of Metro Manila. If you live in Pasay, there's no need to break the bank to express your love. Love may be gentle and kind, and we've compiled 3 Valentine's Day date ideas in the city that prove that it also can be affordable and fun.
1. Lessen the Space Bituin You and Your Partner at Star City
No date idea list in Pasay City is complete without first mentioning Star City. Featuring tons of world-class rides and attractions, it's the perfect date idea this Valentine's Day (or any other day after that). You can choose something adventurous, such as the Star Flyer, the only inverted roller coaster in the Philippines, or something more romantic instead such as the Grand Carousel, which can accommodate up to 72 people.
The beauty of Star City is that it gives you tons of options in one place. If you and your partner are the type of couple that just like to "wing it," then an amusement park is ideal for you to just let loose and be free. Star City also has a lot of restaurants and food stalls, so you can easily spend your entire day there—though we'd recommend bringing an extra set of clothes just in case you want to change.
Is this your first Valentine's Day together? Going to an amusement park is a fun way to start your love story. Unlike other date ideas, there's less pressure to be on your best behavior and even gives you a higher chance to get physically close with your partner! After all, you can sit closer together during a ride or maybe even hold hands during the scary parts. True to its name, Star City can be the birthplace of a new stellar romance.
2. Bake Them Crazy and Loaf You at The Dessert Museum
Located on Seaside Boulevard, near Mall of Asia, The Dessert Museum is a literally sweet date idea. This should be your number one pick if both you and your partner love desserts and want to take tons of IG-perfect photos together, making this a very popular photoshoot place. It's a bubbly-pop and almost maddingly fun place that would make even Willy Wonka say, "It's scrumdiddlyumptious!"
The Dessert Museum features 8 mouthwatering rooms, from the "Bewitched Bakery" to the "Banana Beach" to the "Kake-Pop Kourt." You can choose your own adventure or "flavor room" and try different sweets while taking pictures together. While the museum does accept walk-ins, we'd recommend reserving your slots online so you can also receive a PHP 100 discount. Each ticket is good for a maximum of two hours, with a maximum stay in each room of 15 minutes.
3. You Haven't Seen them Mall at SM Mall of Asia
SM Mall of Asia is the largest shopping mall in the country and rounds out our list of the best date places in Pasay City. Aside from the numerous local and international stores and restaurants, it also has an IMAX theater, an Olympic-sized ice-skating rink, a convention center, a children's playground, and a sports area, among other things.
Aside from the limitless choices you have, SM Mall of Asia makes our list because of its view. If you want something more special this Valentine's Day, you can watch the sunset together with your partner while enjoying a seafood buffet by the bay. You can also decide to book a room at a nearby hotel and spend a more intimate day together.
It's a flawless way to end this Day of Love. Did you know that research shows that sunsets have several psychological effects? The most profound one is that watching a sunset significantly lowers stress levels and prompts you to feel more grateful about life. It's no wonder why we seek out sunsets – we crave the peace it brings, and when shared with a loved one, the indescribable joy of having someone to bare our souls to.
Valentine's Day is your day to show your love and it should reflect exactly how your relationship is, whether it's fun and carefree at an amusement park, sweet in a dessert museum, or peaceful by the sunset. No matter how you celebrate it, you should always live each day with love, no matter where you are in the world.