It is finally happening! The expansion building of the Kabayan Hotel in Pasay City is now set to be officially unveiled. The third or fourth quarter of 2022 is anticipated to witness its official opening. Renowned architect Wilfrid "Nicky" Magcase, known for his distinctive taste in aesthetics and significant contributions to the field of Interior Design, was in charge of the project when it started.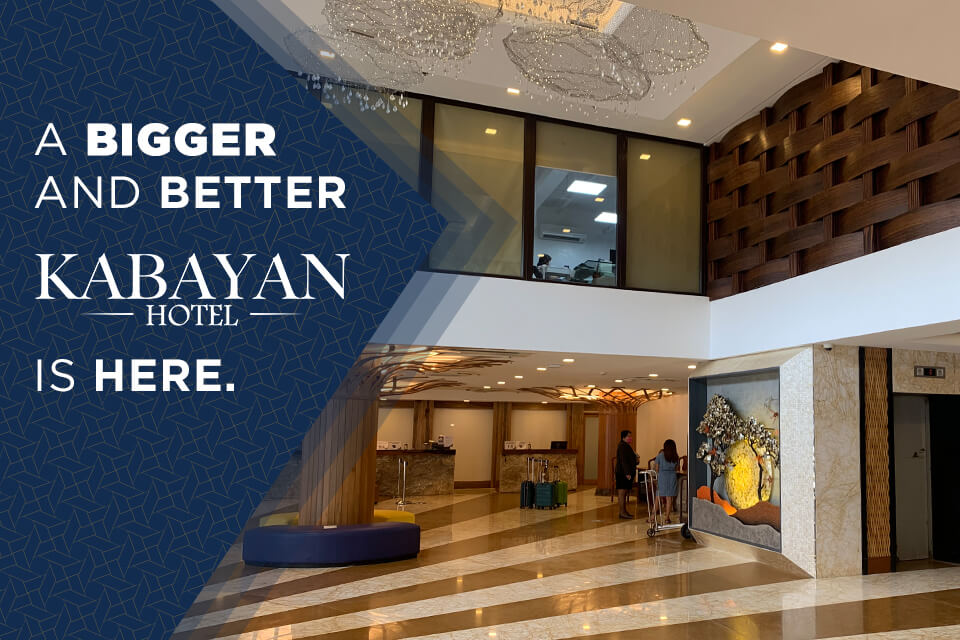 With the opening of the new building this 2022 and the approval of multi-use accreditation, Kabayan Hotel is projected to welcome more guests with an additional 300+ new rooms by the end of the year. Other facilities on-site include a function room, a new lobby, and a dedicated space for restaurant and dining.
As protocols start to ease and travel demand picks up, we are also looking forward and excited to warmly welcome all of you, Kabayan!
For inquiries and room reservations, you can reach us via the following:
www.kabayanhotel.com.ph
Phone: +632 8702 2700
Mobile/Viber/WhatsApp: +63 917 702 2700
Email: [email protected]
Know more about our other NEWS and UPDATES!