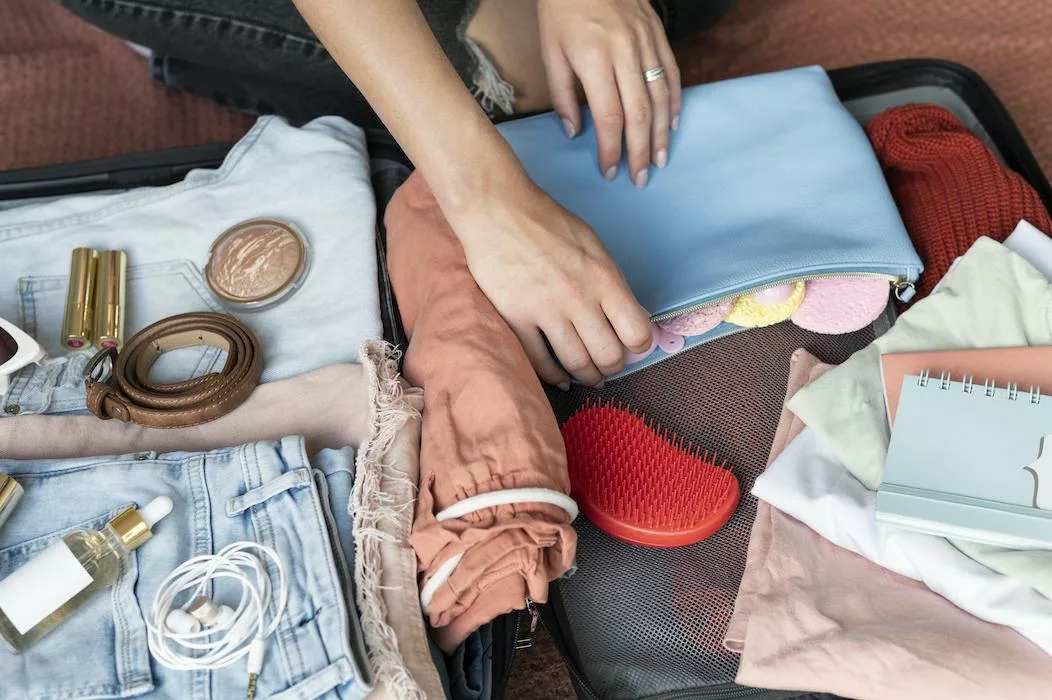 Going on a long road trip in the Philippines is a great way to have fun and explore the incredible and beautiful destinations in the country. The Philippines is filled with stunning beaches, gorgeous mountains, and UNESCO World Heritage Sites that are easily accessible from the various transportation hubs in the country. Whether you're traveling from one of the hotels in Pasay or from NAIA airport, it should be relatively easy to get a ride to any of these premium destination spots.
But before you hit the road, you need to properly prepare for the journey first.
Some of the things you need to do beforehand include checking the condition of your vehicle and reviewing the route you'll take. Another thing you have to remember is to pack the items you need to keep your journey safe and comfortable. A lot of travelers make the mistake of forgetting essential travel items because they're too eager to start their road trip adventure.
To ensure that you have everything you need for your long road trip, it's a good idea to include these five things in your road trip checklist.
Lots of Snacks and Water
It's always a good idea to pack a lot of snacks and bottles of water for your trip. With enough food and water, you and your companions won't get hungry or dehydrated while on the road. Bringing lots of food and drinks is also handy when you get stuck in traffic. If your trip should ever get bogged down with traffic, you can always snack on a bag of chips and take a few sips of water to keep your head cool.
Toiletries
Stopping at a gas station gives you a chance to refuel your vehicle, take a break from driving, and replenish your supplies. You'll also have a chance to use the restroom before resuming your journey. The condition of the restrooms, however, varies from gas station to gas station. Thus, you can't expect all gas stations to have the amenities you need to help you comfortably relieve yourself.
In this regard, you should make it a point to always bring a small bag of toiletries with you. This will allow you have the necessary hygiene products you need to make your time in the gas station restroom a pleasant one. Typically, this bag should contain a small bottle of alcohol, a pack of tissues, and wet wipes. If you're looking for other hygiene products to add to your bag, consider getting the following:
Hand sanitizer
Travel-size toilet seat sanitizer spray
Travel-size bathroom odor eliminator spray
Important Medications
For you to enjoy the road trip, you have to stay on top of your health. After all, it's difficult to have fun when you happen to get sick during the trip. That's why, if you're taking any prescription drugs, you have to make sure that you're bringing enough medicine so you won't accidentally skip your medication. It's also a good idea to bring your doctor's prescription. In case you've miscounted or run out of your meds, you can stop by a pharmacy along the way and have your medication refilled.
Aside from your prescription drugs, you should also bring some over-the-counter medications that can relieve you of some of the common travel aches and pains like headaches, motion sickness, and muscle strains. This way, you and your companions can stay in good health throughout the trip.
Emergency Supplies
Anything can happen while you're out on the road so it always pays to be prepared. Packing a first aid kit, for example, will give you the medical supplies to treat minor injuries like cuts, nosebleeds, burns, and bug bites. Keeping a spare tire and tire repair kit in your car's trunk, on the other hand, will make it easier to change a flat tire. Moreover, taking one or two fully charged power banks on the trip will ensure that you have a way to keep your digital and smart devices charged while in transit. With these supplies, you can overcome certain emergencies during the trip.
Important Documents
There are several important documents you just can't leave without when traveling. For example, if you're the designated driver, you need to have your driver's license at all costs. You should also make sure that your vehicle's paperwork (i.e., car insurance policy, vehicle registration, and owner's manual) are in the car's glove compartment so you can easily grab them should you need them in the event of an emergency.
There are a lot of things you need to consider when you're planning a road trip. You have to figure out where you want to go, which route you want to take, and what vehicle you need to bring. You also have to make sure that you're packing the right items that can help make your trip safer, more comfortable, and more memorable. With the help of this list, you can rest assured that you'll have everything you need to enjoy your long road trip with your friends and family.