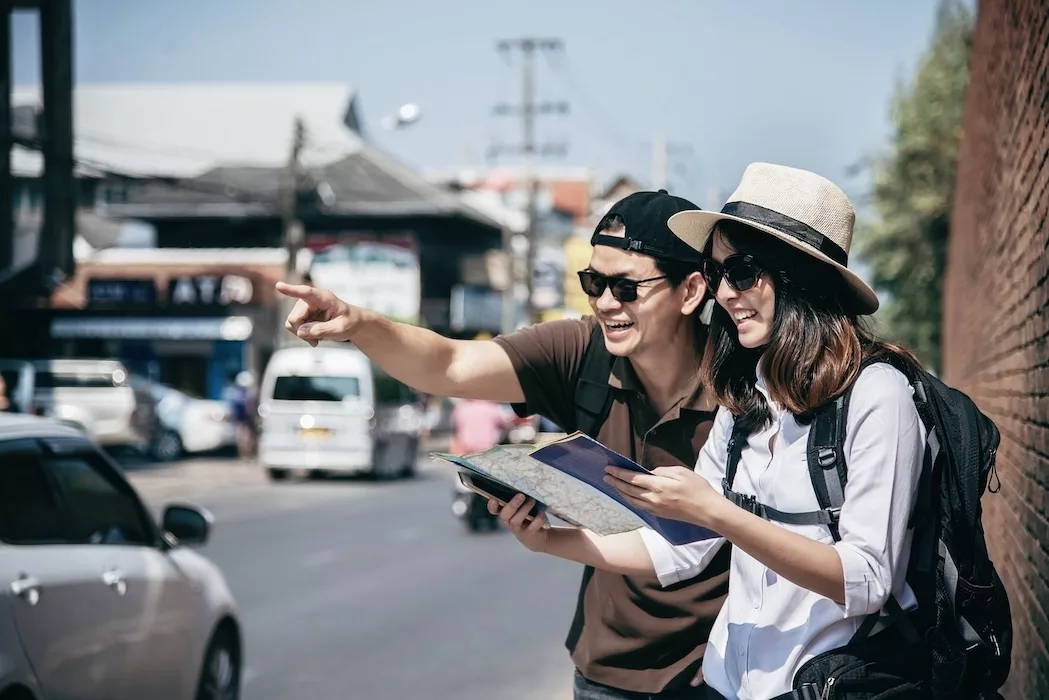 As far as cities in Metro Manila go, Pasay is often overshadowed by its neighbors, Manila and Makati. The main thing that sticks to people's minds when they think about the city is the airport, casinos, and hotels in Pasay as its main attractions.
However, Pasay City has so much more to offer. The city is not only a transportation and entertainment hub, but it's also home to hidden gems just waiting to be explored. The next time you're in the city, be sure to check out these eight underrated destinations:
1) CCP Complex Open Grounds
The Cultural Center of the Philippines (CCP) is not just a modernist architectural masterpiece or a venue for plays and art exhibits. The grounds surrounding the complex also offer a serene and picturesque setting for a relaxing day trip. The vast green open space is perfect for leisurely walks, picnics, and other laid-back outdoor activities. Occasionally, these grounds also serve as a venue for various outdoor events, art installations, and performances that further highlight the complex's vibrancy.
2) Dampa Seaside Market
If you're a seafood lover, the Dampa Seaside Market along Diosdado Macapagal Boulevard is a must-visit destination. This seafood haven allows you to handpick fresh seafood from a wide array of stalls and have it cooked just the way you like it at nearby restaurants. Indulge in mouthwatering seafood dishes and knock back a few drinks while enjoying the casual and lively atmosphere of this local market.
3) Metropolitan Park
Metropolitan Park is a hidden oasis in the heart of Pasay City. This newly-developed private park has fast become a preferred spot for local joggers thanks to its wide paths and abundance of trees—things that are getting harder to find in the metro. Take a stroll along the landscaped gardens, check out local events, and explore the park's pathways.
4) Philippine Air Force Aerospace Museum
Aviation enthusiasts will be delighted by a visit to the Philippine Air Force Aerospace Museum. Located at the corner of Sales Road and Andrews Street, next to the NAIA Expressway, this underrated gem showcases a collection of historical aircraft, aviation artifacts, and Philippine Air Force memorabilia. Explore the museum to learn about the rich aviation history of the Philippines and gain insights into the country's aerial heritage. The museum is only open from 9 AM to 4 PM from Tuesdays through Fridays, so make sure to time your visit accordingly.
5) Cartimar
While larger mainstream shopping malls may get most of the attention these days, they fail to capture the vibrancy and authenticity of this local institution. First developed in the 1950s, Cartimar is a vibrant local market and a veritable Pasayeño icon. From clothing and accessories to pet supplies and sporting goods, this historic shopping center has long offered a wide range of products at affordable prices. It's especially well-known for its pet section, where you can find various breeds of dogs, cats, and other animals. Whether you're looking for a bargain or simply want to immerse yourself in the local shopping scene, Cartimar is worth a visit.
6) The Dessert Museum
If you're staying in Pasay, take some time to check out the Dessert Museum. For those with a sweet tooth, this one-of-a-kind collection is a hidden gem that promises a delightfully sweet experience. This interactive museum takes you on a whimsical journey through different dessert-themed rooms. Each room represents a popular dessert, such as ice cream, cotton candy, and donuts. The museum is designed for the social media age, so be sure to snap a few photos for the 'gram, and let your inner child roam free in this sugar-coated wonderland.
7) Star City
If you're in the mood for modern 4D thrills or old-school theme park rides, head to Star City. This amusement park offers a range of classic rides, including a roller coaster and bumper cars, as well as several modern attractions. If family-friendly theme parks are your thing, Star City offers more than enough to guarantee a fun-filled day.
8) Shrine of St. Therese of the Child Jesus
Located across the main entrance of NAIA Terminal 3, the church's rather unassuming exteriors hide a fine example of contemporary ecclesiastic interior design that is quite unlike most other churches in the Philippines. Originally built in the postwar era to serve the spiritual needs of Filipino airmen, the church was extensively refurbished in the 2000s to become a fine example of 21st-century church design.
These hidden gems offer unique experiences that showcase the rich culture outside of Pasay's glitzy malls and casinos. From aviation history and sweet treats to thrilling rides and church architecture, Pasay City has something for everyone.