Staycations can be a lot less expensive than you think. Budget staycations at hotels are a fantastic way to take a break from your daily routine without the need for expensive travel. Staying somewhere close to home offers opportunities to unwind, explore your city, and pamper yourself without breaking the bank.
For Metro Manila residents, Pasay hotels have long been a favorite for convenient staycations. Pasay is not only the site of major entertainment, shopping, and cultural venues, but it's also close to major transportation links that make it easy to visit other parts of Metro Manila. And since Pasay is also the site of Ninoy Aquino International Airport, hotels in the city are also a good home base for short trips to other parts of the Philippines and even the wider ASEAN region.
Thankfully, staycations don't have to be especially expensive. If you're looking to have a wallet-friendly staycation in Metro Manila, here are some tips to help you stretch your budget:
1) Plan Ahead
One big mistake a lot of staycationers make is to book their hotel without any plans or agendas. While traveling on impulse can be exciting, it can also be incredibly expensive. Be sure to research and book your staycation in advance to avoid choosing a hotel that won't meet your specific needs. To stretch your budget even further, see if your desired hotels have any early bird discounts, coupons, or special offers.
2) Choose a More Accessible Hotel
If you're not planning to stay in your hotel room for the majority of your staycation, it's a good idea to choose a hotel that's close to major transportation links. This makes it easier for you to visit different points of interest if you want to. Picking a more accessible hotel should also make going back home a breeze, especially when taking Metro Manila's traffic into account. Kabayan Hotel's proximity to transportation options such as the MRT and LRT makes it a great pick for locals who want to explore more of the city they live in.
3) Look for Promos and Package Deals
Many hotels offer staycation packages that include discounted room rates, complimentary breakfast, spa services, or dining credits. Be sure to check out any promos that might be suited for your staycation goals. Check websites, social media platforms, and coupon sites for discounts on local hotel stays and amenities.
4) Consider Off-Peak Times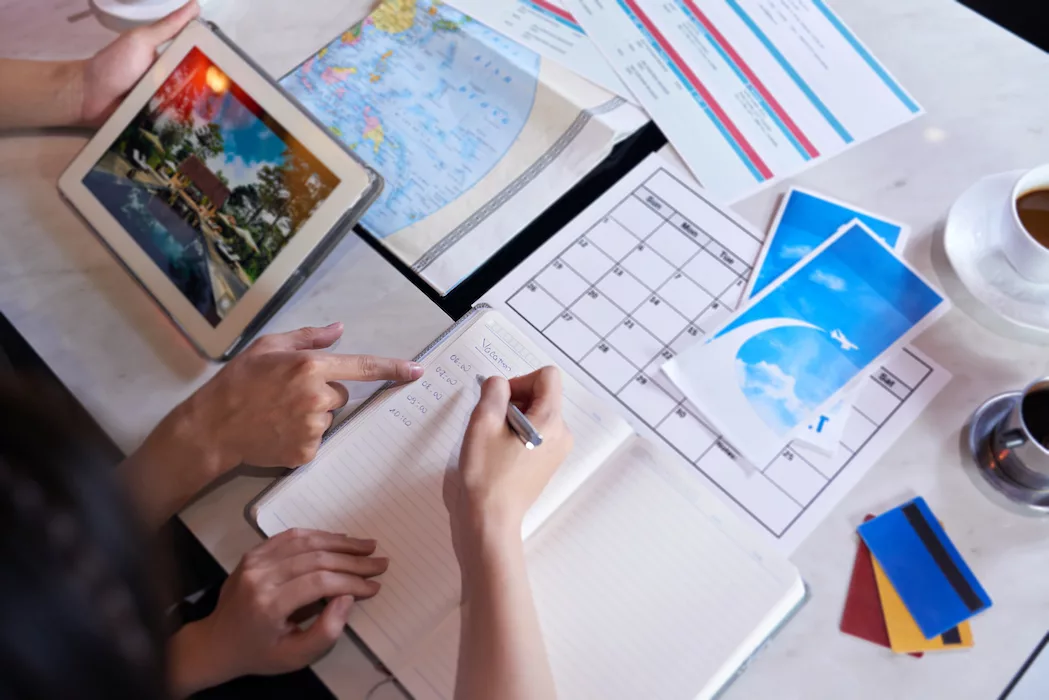 If you want to save more on your staycation, plan it during the weekdays or less busy periods. Many hotels will offer lower room rates and free room upgrades for guests that come in during these times, provided that bookings are made several weeks or months in advance.
5) Utilize Loyalty Programs
Some hotels offer loyalty programs for regular guests. These programs entitle guests to perks and exclusive discounts that could significantly bring down the cost of subsequent stays. If you enjoy a particular hotel or see yourself taking multiple staycations, these programs are usually worth considering. Kabayan Hotel itself offers a privilege card with a wide range of perks that have made it a favorite of staycationing Manileños.
6) Bring Your Own Snacks and Drinks 
If your hotel doesn't have a corkage fee, you can save a bit of cash by packing your own snacks and beverages. If available, choose a room with a mini-fridge to better store your food items. Of course, you can always order room service or check out the hotel's restaurants for those moments when you want some extra pampering.
7) Take Advantage of Complimentary Hotel Perks and Amenities
Staying in your room can be great, but it's just not ideal for a lot of staycationers. Make sure to research the hotel's complimentary amenities before you book, paying close attention to relaxation areas and other facilities that might be important to you. Many hotels also offer complimentary services, particularly for members of their loyalty programs. Always make sure to ask about these perks before you book a room.
8) Plan Wallet-Friendly Activities 
Research free or low-cost local attractions, parks, museums, or walking tours to explore during your staycation. Fortunately, Kabayan Hotel offers easy access to a wide range of free and low-cost attractions and facilities all over Metro Manila.
9) Enjoy Hotel Dining on a Budget
To save more money, look for hotels with restaurants that offer reasonably priced meals. Hotels in highly-accessible areas are also often surrounded by a good selection of budget-friendly dining options, making these a good pick for frugal staycationers.
10) Beware of Hidden Fees
Before booking, inquire about any extra charges that might be added to your bill. Common fees include resort fees, parking fees, Wi-Fi charges, as well as early check-in and early check-out fees, just to name a few. Also, when possible, arrange your bookings directly with the hotel rather than through a third-party to avoid paying extra commissions and intermediary fees.
11) Share the Cost
Staycations are more fun—not to mention less expensive—when you split the bill with people whose company you enjoy. Consider inviting friends or family members to join your staycation and share the bill, making it more affordable for everyone.
Experience Luxury Within Your Means
Budget-friendly staycations can still be loads of fun. By following these tips, you can enjoy a wallet-friendly hotel escape that allows you to unwind, explore your city, and create memorable experiences. As with any other budget vacation, the key to a thrifty staycation is to plan ahead and make the most of the resources available to you.