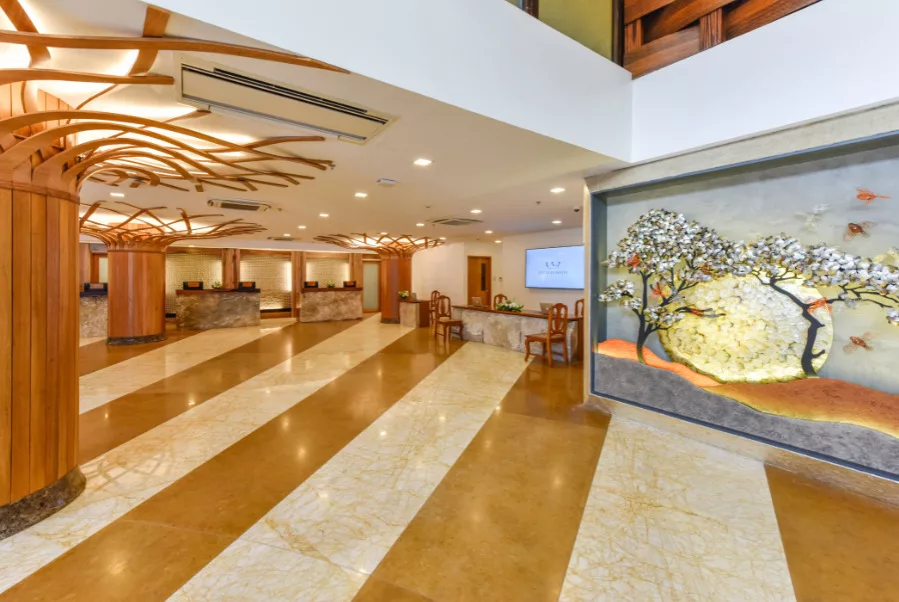 Depending on the kind of guests and the purpose of their stay, individuals can have different expectations when they stay in a hotel. Some may want a personalized service, while others prefer a more fluid check-in and check-out process. Guests may also prioritize an accommodation's location and find Pasay hotels ideal for their needs. Perhaps, eco-conscious guests pay attention to a hotel's sustainable practices and don't mind paying extra to ensure they support a business that cares for the environment.
With the many different wants of your guests, it can sometimes be tough to cater to everyone's expectations. It also makes it more challenging to ensure your target market comes back to your hotel. Fortunately, there's a way you can appeal to the general needs of your guests by fully understanding what they want in a hotel and providing them with those services.
Hotel Cleanliness
A top concern among hotel guests is cleanliness, which they want to see as soon as they're welcomed to the hotel until they check out. When hotel hygiene falters, you can be certain your guests will complain and remember about it during their stay.
If you don't want to be known as having dirty accommodations that everyone complains about, make sure your hotel undergoes rigorous hygiene and cleaning services. Have every inch of your hotel cleaned regularly. Carpets must be vacuumed, windows wiped clean, bathrooms thoroughly sanitized, linens changed, and all surfaces sparkling clean.
Accessible Location
Individuals who are traveling for pleasure or business consider location an important aspect of their hotel choice. They want accommodations that are close to transportation hubs, major attractions, and city centers.
If this isn't your hotel's strong suit, you can still cater to your guests' demands without undergoing major construction. You can offer complimentary shuttle services to guests and transport them to places like airports and main attractions. This kind of convenience will help make guests want to stay and come back to your hotel.
Essential Amenities
When guests check in at a hotel, they expect certain amenities for a comfortable stay. Some of the essential ones include on-site parking, comfortable bedding, a mini-fridge, complimentary toiletries, ample power outlets, and a reliable WIFI connection. Good online connectivity, in particular, can benefit all guests, especially business travelers who want fast internet speeds to keep up with their work. They also want rooms with ample outlets so they can easily keep their laptop and other devices plugged in while on a trip.
High-Quality and Personalized Service
Guests also remember the way they are treated during their stay. That's why it's important to provide excellent customer service to every guest. In general, your staff needs to be polite, approachable, helpful, and pleasant. Fortunately, they can undergo some basic hospitality training before interacting with hotel guests.
Aside from quality service, some guests look for a bit of extra help from hotels. These days, personalized service is quite popular, especially among millennials. They enjoy personal touches such as adding a simple welcome message in their rooms or giving gifts to guests who are celebrating milestones like birthdays and anniversaries during their stay.
If you want to cater to such guests, asking about the nature of their stay and noticing details such as their birth dates can give you clues on how to improve your service to them.
Simple Yet Efficient Communication
If you want guests to keep coming back to your hotel, be sure they can easily communicate with you. This means all of the hotel's published contact information is up to date and the staff is ready to provide prompt responses.
Efficient communication must also apply during and after guests stay in your hotel. You must respond timely to your guests' requests and easily get a hold of the right person to help them solve an issue. Ensure that your hotel staff responds in a satisfactory manner by arming your staff with the right training and technology to quickly handle matters and incidents efficiently.
Sustainable Practices
Many people are becoming more environmentally conscious, and it's the same with hotel guests. Younger generations are prioritizing sustainability when deciding on a hotel. Gen Z and millennials, in particular, prefer an environmentally-responsible experience and don't mind paying more for eco-friendly hotels.
This just illustrates the importance of applying sustainable practices to your hotel operations. It can be as simple as going paperless or using eco-friendly toiletries. A long-term solution you can consider is installing solar panels to reduce your hotel's energy bills and dependence on power plants. These changes can make a huge difference if you want to attract a younger crowd.
Different hotel guests have different perspectives when it comes to the best hotel experience. But some of the top things they look for are cleanliness, quality service, and a comfortable sleeping environment as mentioned here. If you want to appeal to your guests and keep them coming back, keep track of their preferences and adapt to their ever-changing needs.