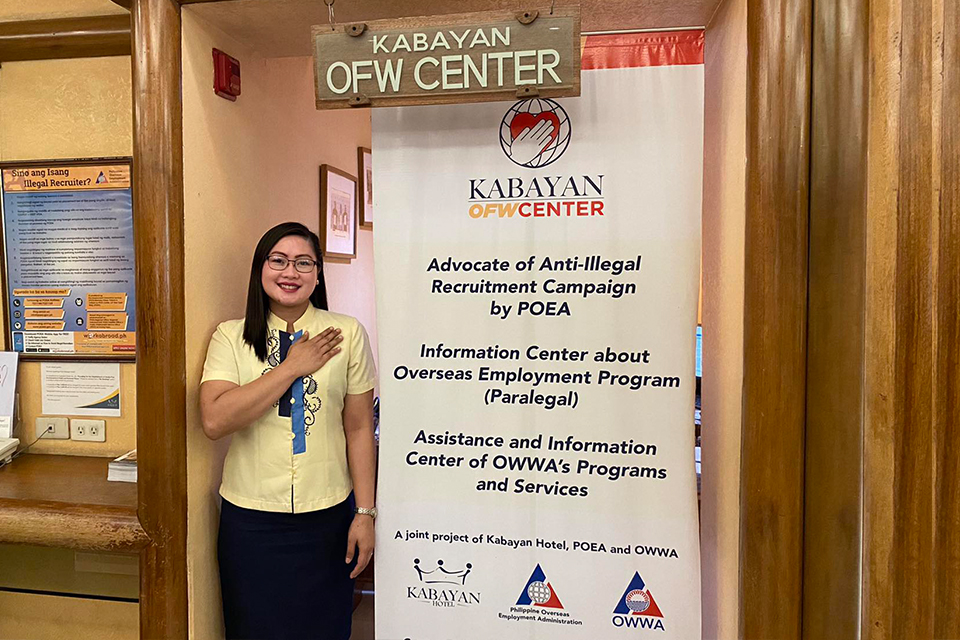 For many provincial-based Filipino OFWs, booking a stay at a hotel in Metro Manila is just part of the overall experience. When they have their papers processed at various government offices and foreign embassies, they'll often need local accommodations. When they return home from their host countries, many will also need to book a hotel to await their connecting flights to their home provinces.
Fortunately, OFWs who need to transit through Metro Manila now have a dizzying number of options available to them, ranging from luxury hotels to capsule rooms. However, for OFWs that need to transit through Manila frequently, a hotel with a good loyalty program is probably the best choice.
Here are a few reasons why OFWs should consider joining a hotel loyalty program:
1) Free Room Upgrades
When you're tired from a long flight, a better-quality room can make all the difference. Fortunately for tired OFWs, many hotel loyalty programs offer discounted room upgrades. This benefit alone makes these programs worth considering for jet-lagged OFWs recovering from long trips.
Some loyalty programs go even further by giving members upgrades whenever a room is available. For instance, Kabayan Hotel, one of the most popular Pasay hotels for OFWs, offers free room upgrades to loyalty program members, subject to availability.
2) Big Savings
Cost is usually an important consideration for most OFWs, as most want to prioritize saving up and sending money back home. Recognizing this need, OFW-centric hotels designed loyalty programs to help returning overseas Filipinos pare down the cost of their hotel stay.
Joining the right hotel loyalty program allows OFWs to enjoy discounts and savings each time they book a room or use hotel facilities. Over time, program members can save thousands of pesos without compromising on service or room quality. The potential for huge savings makes hotels with OFW-centric loyalty programs especially advantageous for frequent visitors to Metro Manila.
3) Better Cancelation Policies
There are few things more irritating than being penalized for canceling a room that you couldn't use because your flight got delayed. Fortunately, hotel loyalty programs often entitle members to more accommodating room cancellation policies. For OFWs, this benefit is usually worth the price of entering a loyalty program given how common flight delays are.
4) More In-Room Perks
Many loyalty programs also offer exclusive perks for members, including gifts, free access to certain hotel facilities and amenities, as well as early check-ins and late check-outs. While these perks are usually relatively simple, they can help a tired guest feel much more welcome and appreciated.
5) Reward Points Can Be Exchanged for Various Services
Many hotel loyalty programs use a point system where guests can earn special points simply for spending money at the hotel. These points could then be accumulated and redeemed for food, beverages, and different hotel services. When used wisely, these points can help significantly bring down the cost of a hotel stay.
6) Special Offers
Some loyalty programs entitle members to special perks that simply won't be available to other hotel guests. For instance, at Kabayan Hotel, the Kabayan Hotel Privilege Card entitles members to welcome gifts and special birthday offers, simply for signing up. The card also grants unique discounts as well as points for referrals and direct bookings. These perks alone already make the privilege card worth considering.
7) Better Personalization
Perhaps one of the best reasons to choose a hotel with a loyalty program is that you can reasonably expect better service personalization, especially after you have booked a stay at that hotel multiple times. Hotel managers usually make it a point to offer better service to active loyalty program members, as these types of guests are important for bringing hotels consistent revenue. This means that once the hotel staff has gotten to know you, they will probably try to anticipate your needs, helping make your stay even more pleasant.
If an OFW simply needs a hotel room for a short stay as they transit to another destination, a hotel with a loyalty program is almost certainly the best choice. These programs make it possible for OFWs to get the most for their money while simultaneously improving the overall hotel experience. Unless an OFW wants to indulge, chances are they will be best served by choosing a well-reviewed hotel with a good loyalty program.
Hotel loyalty programs such as the Kabayan Hotel Privilege Card create a win-win situation for guests and hotel operators. These programs don't just benefit value-conscious OFWs, they also help hotels create good word of mouth and maintain sufficient levels of repeat business. By choosing a hotel with a loyalty program when they travel to the Philippines, OFWs can not only enjoy a more pleasant stay but they can also ensure that the hotel they enjoy stays in business for much longer.