Apart from being the site of the Philippines' busiest international airport, Pasay City is, perhaps, best known for its malls, nightclubs, and casinos. Unless you're a born and bred Pasayeño, you might not be aware that the bustling city also has a number of charming outdoor spaces where residents and visitors can escape the hustle and bustle.
Whether you're seeking tranquility, cultural connections, recreational activities, or a breath of fresh air, these outdoor spaces are sure to delight urban adventure seekers of all kinds. If you're interested in exploring these sites, booking a hotel in Pasay will provide convenient access and the best overall experience.
1) APEC Sculpture Garden
The Asia-Pacific Economic Cooperation (APEC) Sculpture Garden is a hidden treasure that is mostly unknown to people outside of Pasay. Located next to the Philippine International Convention Center within the Cultural Center of the Philippines (CCP) Complex, the garden was set up as part of the 1996 APEC Summit, which was hosted by the Philippines. While the summit has long ended, the garden that was set up for it remains, as does its exquisite collection of sculptures. Take a leisurely stroll and appreciate the artistic expressions showcased amidst meticulously landscaped gardens.
2) CCP ASEAN Plaza
Still on the CCP grounds is the ASEAN (Association of Southeast Asian Nations) Plaza, a spacious outdoor area that hosts various cultural events and performances. Lying right on Pasay's border with Manila, this outdoor space features a garden, access to a seaside promenade, and a permanent display of the flags belonging to the various ASEAN countries. It's a small pocket of tranquility where visitors can relax, enjoy the sea air, and get lost in their thoughts.
3) MOA Complex
The immensely popular MOA (Mall of Asia) Complex has sprawling outdoor areas that combine retail, dining, entertainment, and leisure facilities. The area is especially popular with cyclists and gets especially busy on the weekends. If you find yourself here outside of peak times, it's a great place to take a leisurely walk and enjoy spectacular sunsets over Manila Bay.
4) Star City
Theme park junkies shouldn't miss Star City, Pasay City's most iconic amusement park. It features a variety of exhilarating rides, including a roller coaster, a winter entertainment area, a water log ride, and a massive Ferris wheel. Additionally, it also offers a wide selection of child-friendly attractions. The theme park's convenient location in the heart of Metro Manila makes it a must-visit spot for time-pressed thrill-seekers of all ages.
5) Villamor Air Base Golf Course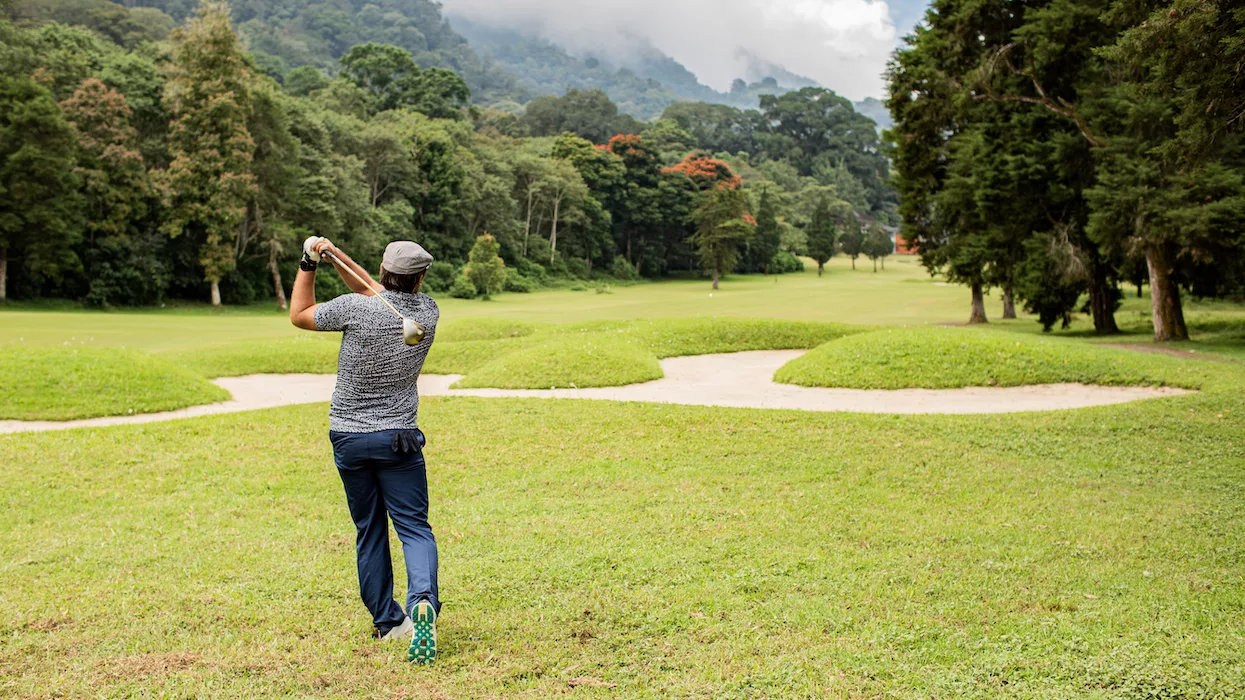 Golf enthusiasts can tee off at the Villamor Air Base Golf Course. This scenic 18-hole golf course is not only one of the largest green spaces in the southern half of Metro Manila, but it also offers a serious challenge for golfers. Somewhat unusual for Philippine golf courses, the Villamor Air Base Golf Course has an abundance of endemic trees, giving it a singularly Filipino character. Its location close to Ninoy Aquino International Airport has also made it a regional favorite for golfing holidays.
6) CCP Complex Open Grounds
While the National Theater (Tanghalang Pambansa) is undoubtedly the best-known part of the CCP Complex, the grounds surrounding the iconic structure are also among the most beloved in Pasay, if not the whole of Metro Manila. Occasionally serving as a venue for outdoor events, art installations, and performances on most days, the CCP Complex's grounds offer a versatile space for casual gatherings and recreational activities. Come visit it and immerse yourself in artistic expressions, or simply relax and enjoy the open air.
7) Cartimar Plant Market
While not as big as the other outdoor spaces on this list, nature lovers and gardening enthusiasts shouldn't miss the Cartimar Plant Market. A vital part of the legendary Cartimar Shopping Center, the plant market lets you explore and purchase a wide variety of plants, flowers, and gardening supplies. Even if you have no plans to buy anything, this market is worth a visit simply for the stunning variety of wonderful plants.
8) Metropolitan Park
Metropolitan Park (also called Metro Park) is a relatively new private park located at the corners of Roxas Boulevard, EDSA, and Macapagal Boulevard. It's quickly become a very popular spot among local joggers thanks to its wide paths and remarkable views. It also offers a scenic waterfront area perfect for leisurely walks and recreational activities. Locals regularly visit the park to enjoy the view of Manila Bay and unwind in its picturesque setting.
From peaceful gardens to thrilling amusement parks, Pasay City offers a diverse range of outdoor spaces. Whether you're seeking relaxation, exercise, or cultural enrichment, these outdoor destinations will provide you with memorable experiences and a reconnection with nature. So, lace up your walking shoes, grab your camera, and start exploring the best outdoor spaces Pasay has to offer.