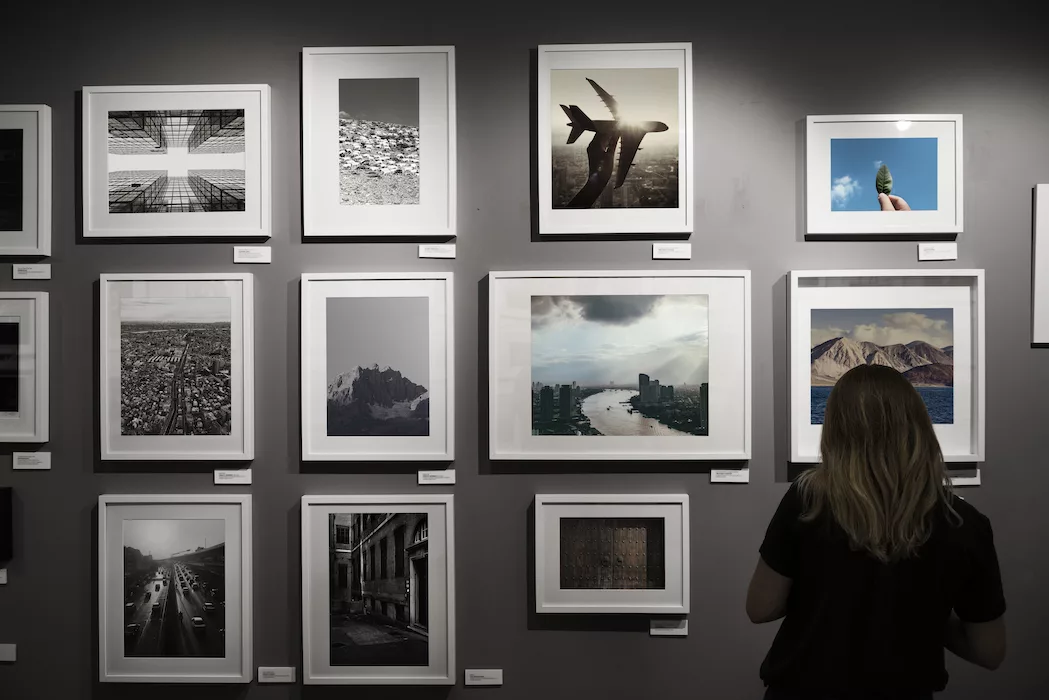 A lot of people go to Pasay City mainly to visit the shopping malls and take in the superb views of Manila Bay. But did you know that the city has several places where you can listen to the best live music performances and view beautiful art pieces? Though many of these art and music venues aren't as popular as Pasay City's main attractions and landmarks, they're still places that are worth checking out.
Here are six locations where you can experience Pasay City's unique creative scene. (If you're worried about getting to these places, don't worry since they're all easy to get to from any of the Pasay hotels in the area.)
Avellana ArtGallery
For over 25 years, Avellana ArtGallery has become the home of many of the country's creative minds. This two-story clapboard home-turned-gallery in Harrison Street, Pasay houses an array of contemporary paintings and sculptures that are thoughtfully displayed in the gallery's spacious layout.
The gallery also features a collection of Albert Avellana's (the gallery's founder) family heirlooms, antiques, as well as artworks given by his artist friends and proteges. Thanks to the gallery's unique setup, visitors get to experience how art from different periods and of different textures and forms can come together in harmony in a space that gives you a sense of wonder and nostalgia. Some notable pieces in the gallery's collection include Jesus Bermudez's Dog Sculpture, Edna Chan's Silver and Marble Lamp, and Lilia Lao's Still Lifework.
Galleria Duemila
Galleria Duemila is a gallery that dedicates its space to Philippine contemporary and modern art. The space features artworks made by Filipino contemporary and modern art masters like Pacita Abad, Romulo Olazo, Romulo Galicano, and Benedcito "Bencab" Cabrera. Galleria Duemila hosts art events regularly so be sure to check out their website to stay updated. Galleria Duemila is located at 210 Loring Street, Pasay.
Art Anton Gallery
In the Philippines, it's typical to find an art gallery or two inside a mall. And if you happen to be in S Maison next to Conrad Manila hotel in Pasay, then why not drop and view the artworks in Art Anton Gallery. Located on the ground floor of the S Maison shopping mall, Art Anton Gallery is a premier gallery that features works of art made by both well-known and emerging Filipino artists.
Though the gallery is small, it methodically uses its space to showcase various paintings and sculptures. Some of the pieces that you can see displayed in Art Anton Gallery include It's Your Time to Shine by Ferdie Cacnio, Sitting on a Gold Mine by Ella Hipolito, and Dialogo ng Mga Maskarados by Fil Delacruz.
The Roadhouse Manila Bay
If you're looking for a restaurant around SM Mall of Asia where you can enjoy good food and great music, then The Roadhouse Manila Bay is the place to go. This bar on Seaside Blvd, Pasay is known for its blues and rock scene that can be experienced almost every night. The bar's cozy atmosphere makes it the perfect place to relax, have some fun with friends, and enjoy the music performed by local bands. The food in The Roadhouse Manila Bay is also something patrons love to come back to. This is because the bar menu includes delicious late-night chow like sisig, nachos, and pizza.
Hard Rock Café Manila
Another place where you can sit down and have a nice meal while listening to live music is Hard Rock Café Manila. Located in the S Maison shopping mall, Hard Rock Café prides itself on pairing awesome music with delicious bar food and good times, making it an excellent spot where you and your friends can hang out all night long. The music in Hard Rock Café Manila varies; it could be a local band playing classic rock and roll songs on one night and a DJ spinning their house set list on the next. As such, you'll get a different music experience every time you visit this world-famous dining establishment.
SM MoA Arena
SM MoA (Mall of Asia) Arena is one of the Philippines' best concert venues. This massive entertainment facility is located near SM MoA and has a full-house seating capacity of 20,000. Due to its location and size, SM MoA Arena has become the go-to concert venue for well-known homegrown artists and international music superstars. Some of the facility's past shows include concerts by Regine Velasquez, EXO, One Ok Rock, Lady Gaga, Celine Dion, and Madonna. If you want to know if your favorite music artist, band, or group is holding a concert in SM MoA Arena, visit the venue's website.
With so many things to see and do in Pasay City, the chances of you getting bored are close to zero. The city offers a variety of places where people can indulge in their interests. And if you're into good music and art, then these six places should definitely be in your Pasay City itinerary.