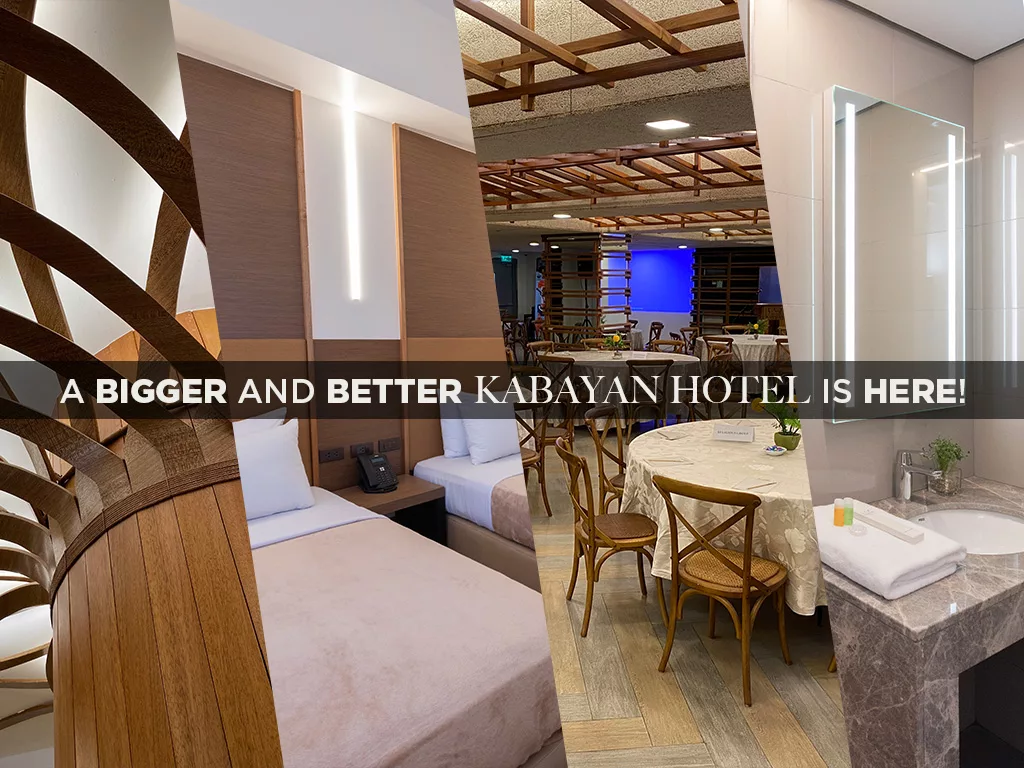 Today, travelers to Metro Manila have a wealth of options when it comes to value-oriented hotels. But with so many options available, it's all too easy to choose a place that doesn't adequately meet your needs. While most places will certainly offer a comfortable bed or other amenities, some may not necessarily meet the requirements of today's increasingly savvy travelers.
The next time you're headed to Metro Manila, make sure to consider these key elements before booking your stay:
Convenient Location 
Opt for a hotel situated in a convenient transportation hub. Hotels located near train stations, bus stops, or major roads, can reduce your reliance on shuttles and taxis by making it convenient to explore the city. While there are hotels located all over Metro Manila, Pasay hotels like Kabayan Hotel are especially convenient thanks to their proximity to major intercity bus routes and train stations. Additionally, most hotels in Pasay City are within a short distance of major shopping centers, tourist spots, and dining options, making them a better pick for many tourists and staycationers.
Useful Amenities
These days, reliable complimentary Wi-Fi is a non-negotiable amenity that all value-oriented hotels need to offer. Apart from Wi-Fi, on-site dining options are especially handy when you're exhausted from traveling. Depending on your other requirements, you can also look for hotels that offer laundry services, business centers, parking facilities, or other amenities that make sense for your trip.
Clean and Comfortable Rooms
Ensure that the hotel you choose provides clean, well-maintained rooms with comfortable beds, air conditioning, en-suite bathrooms, and basic necessities like towels and toiletries. While you might be able to save money by choosing hotels without these conveniences, not having these essentials can lead to a much less restful experience. Additionally, if you're a light sleeper, you may want to prioritize hotel rooms that offer good sound insulation, particularly if it's located in busier areas of Metro Manila.
Positive Reviews 
Regardless of your budget, you should always choose a hotel with a reputation for excellent customer service, cleanliness, and prompt assistance. Fortunately, these days, you can easily look up hotel review sites to get a good idea of the overall experience. The service levels of hotels can fluctuate greatly within just a few months, so make sure to check the most recent reviews so that you only get an accurate picture.
Safety and Security
Always prioritize hotels that take serious steps to ensure the safety and security of guests. Look for measures like 24-hour security, CCTV surveillance, and secure room access. If you're traveling with valuable items like laptops or important documents, make sure to choose a hotel that offers a safety deposit box that you can place these in while you're out and about. Also, make sure that the Wi-Fi offered by the hotel is properly secured to avoid data security breaches.
Value Over Price
Generally speaking, you should be looking for accommodations that offer good value rather than low prices. Extremely low standard rates will always come with some compromises like bad security, dirty common bathrooms, inconvenient locations, high levels of street noise, and unsanitary conditions. Instead, look for hotels that offer competitive rates without compromising on quality and comfort. Even if you have to pay slightly more, you're always going to be better off with a hotel that has all the essentials covered.
Loyalty Programs 
If you frequently visit Metro Manila, consider hotels with loyalty programs that offer rewards, discounts, and exclusive perks for returning guests. Kabayan Hotel offers a privilege card with a range of perks that lets returning guests save big on their hotel stays, including room upgrades, special birthday offers, and much more.
Nearby Dining Options
While on-site dining is essential for most travelers, returning guests as well as guests who need to stay for a few days may want to choose a hotel situated near a selection of reputable dining establishments. Choosing accommodations close to different dining options will ensure decent variety for those who might want to try other culinary experiences.
Accessibility Features 
If you have specific accessibility needs, ensure that the hotel provides facilities like wheelchair ramps, elevators, and appropriate bathroom amenities. Before you book, make sure to call or email the hotel ahead of time to ensure that the needed amenities and facilities are available.
Family-Friendly Rooms and Services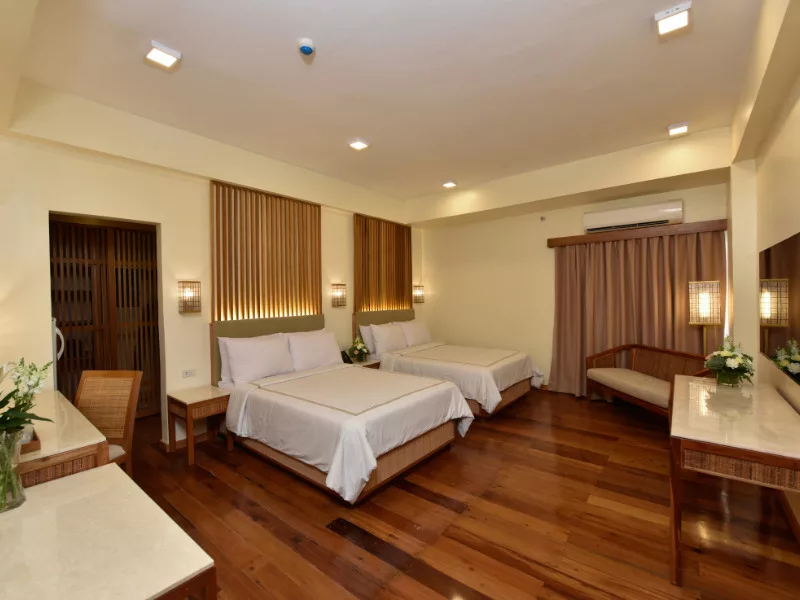 Budget-priced hotels are a go-to for families traveling to Metro Manila. However, not all lower-priced hotels may necessarily be able to accommodate entire families or younger travelers. If traveling with family, look for hotels that offer family-friendly room sizes that can sleep three or more guests.
By considering these factors, you'll be able to choose the best value-oriented hotel in Metro Manila for your needs. To ensure a pleasant stay that aligns with your budget, be sure to check out the rooms and amenities offered at Kabayan Hotel.